Tech that works for Local Schools
Small Businesses & Municipalities
WE HELP LOCAL BUSINESSES LOCATED IN SOUTHERN MISSOURI GET THE TECHNOLOGY THEY NEED
If you're frustrated with your current tech situation,
let us know!
We're here to help local small-med businesses, schools, and municipalities be
successful
by eliminating the headache that computers too often have become. If you're tired of fighting with your computers,
get in touch with us.
If this is you, you are not alone. The good news is we've helped dozens of people just like you unravel the mess.
Making Technology Work For You
Our Focus:
To assist you in making the best technological decisions.
Tech Fire IT Solutions has been providing Technology Consulting and IT Services to small businesses across South-Central Missouri since the spring of 2012.

We know that using technology and the internet in your business can be complex and frustrating at times.

We understand that you are an expert in your field and like most business owners you simply want technology to work for you, not the other way around.

It was out of this frustration that our mission and focus was born.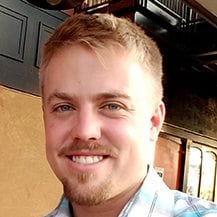 Josiah McCampbell
Owner
Josiah started Tech Fire IT Solutions in 2012 with a passion to help small businesses fully utilize their technology rather than fight with it.
Alex Roberts
Systems Architect
Alex is a complex problem solver, husband, and father. He has more than 15 years of technical experience servicing dozens of business verticals with outrageously successful results.